December 30, 2019
Posted by:

Team Sage 300

Category:

ERP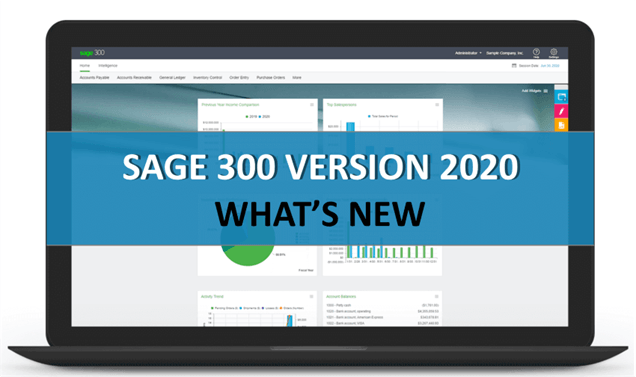 Sage 300 (ACCPAC) Version 2020 is now available. This new release includes updates to Sage 300cloud web screens, Sage 300 Classic screens, Sage CRM integration improvements, and more. Here's a closer look at enhancements in the latest version.
This release includes enhancements to Sage 300 cloud web screens – modernized versions of Sage 300 screens that you can use in a web browser.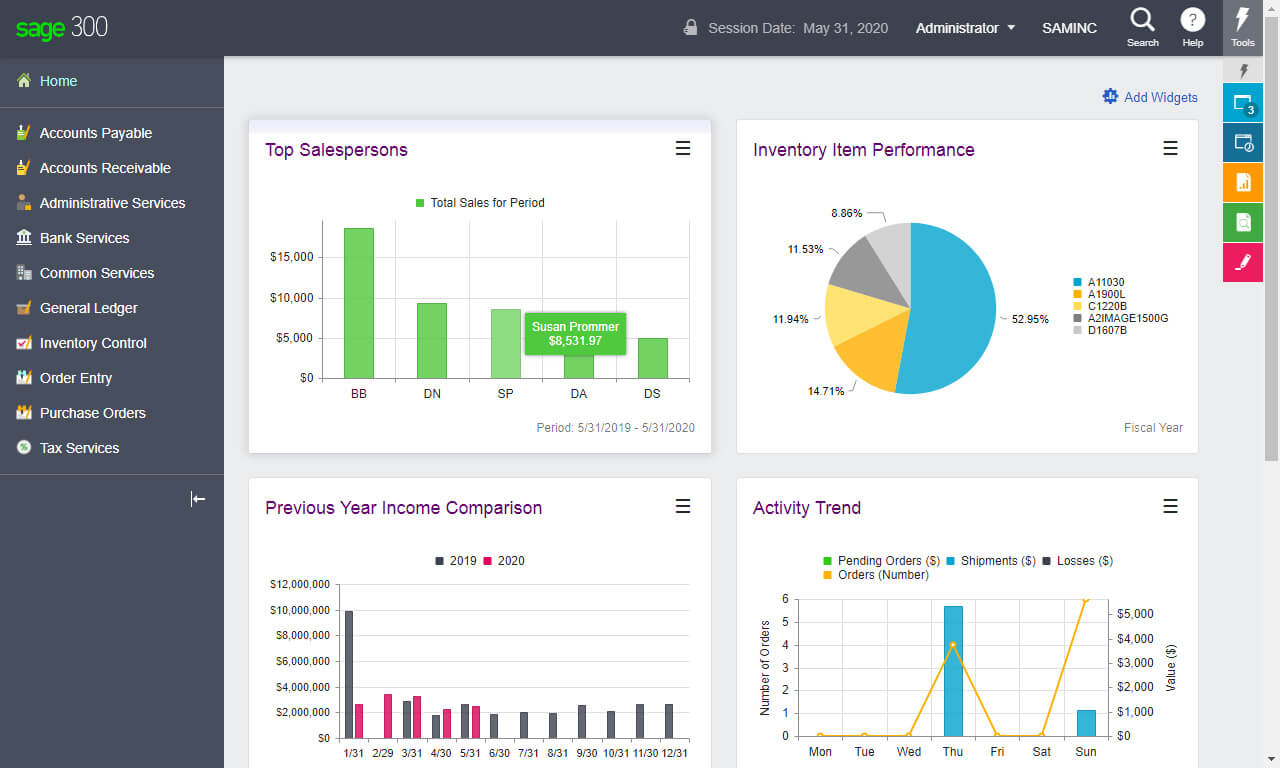 Here's a quick summary of what's new,
Multiple Browser Tabs – You can now run Sage 300cloud in multiple browser tabs or windows and various screens open at the same time (not previously an option).
New Payroll Employee Timecards Screen – This new web screen allows you to enter and manage employee timecards.
Improved Language Support – French and Spanish characters are now fully supported in all fields.
Sage 300 Classic Screens – The Sage 300 Help system has been updated so that it's easier to find useful help topics and instructions. Search results are more relevant and include topic excerpts to help you find what you're looking for. In addition, you can now use web search engines to find information in the help and even view topics on any internet-connected device, even if you don't have Sage 300 open. Lastly, help topics are more readable, and the help system has a fresh, modern look and feel.
CRM Integration Improvements Each new release seems to bring Sage 300 and Sage CRM even more closely together and version 2020 is no exception. Now when you create or change an order entry transaction that is linked to a CRM opportunity, a corresponding communication record is automatically created in Sage CRM. This works whether you create or change the transaction in Sage 300 or Sage CRM. In addition, a hyperlink has been added to Order Entry documents in CRM Communications which, upon clicking a document, opens an Order Entry Inquiry web screen.
We would love to help your business with these advance features which would have enormous improvements in your operational and financial productivities. Please ping us on info@rfrgroup-me.com and we would be more than happy to help you!