About RFR Group
For more than 10 years RFR has been transforming organizations and helping businesses to accelerate their growth. We want to empower businesses and individuals to achieve excellence in their own domains by providing solutions & services, keeping in mind 4 corner stones of Excellence.

Innovation
We have a continues innovation culture
We bring latest tech to the door steps of our clients, such as Machine Learning, Artificial Intelligence, Block Chain, Chat Bolts through our solution offerings
Quality
Quality in terms of delivery as well as processes
We don't negotiate on quality
That's the reason for 100% project success track record
We go out of the way to achieve this excellence & quality
Simplicity
Today the tech world has become so and complex, one need to be an expert to understand the tech jargons. By the time it was understood another wave is on the way and the current technology is already outdated.
Hence we take a consultancy approach to bridge the gap between our clients and tech world.
We simplify the technology to our clients the way they understand and the way could competence to their business needs. Thus they get the maximum out of these advance technologies in a timely manner.
People
We are a people oriented company
We invest in our people heavily to serve our customers better
We also try our best to understand the customer's pain, feelings and be part of the journey.
We have a friendly approach to all our stakeholders
The Company
Commencing operations in 2011, we overcame all the odds including the global recession successfully. Year on year steady growth is evidence that our philosophy is widely accepted and caters to different geographies and cultures.
Situated in the commercial hub of Dubai UAE, the Company prides itself on a 100% success rate in ERP implementation where by setting a gold standard for the industry. A professional and Customer Oriented approach, dedication to customer service and highly qualified staff has been the winning formula behind many successful projects carried out previously.
Revenue Growth
We take a proactive approach to understanding market opportunities and risks and our proactive measures have indeed helped to sustain growth levels amidst global recessions and falling customer sentiment.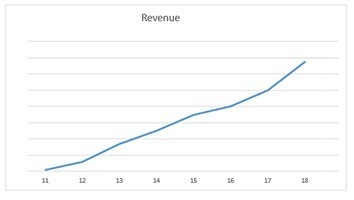 Further it's worth noting that 90% our revenue comes from existing customer referrals.
Our Reach
Spearheading innovation and excellence in Enterprise resource planning and implementation, we've managed to establish our presence in a wide geographical setting which also adds to our expertise and know- how of managing projects in various cultural backgrounds.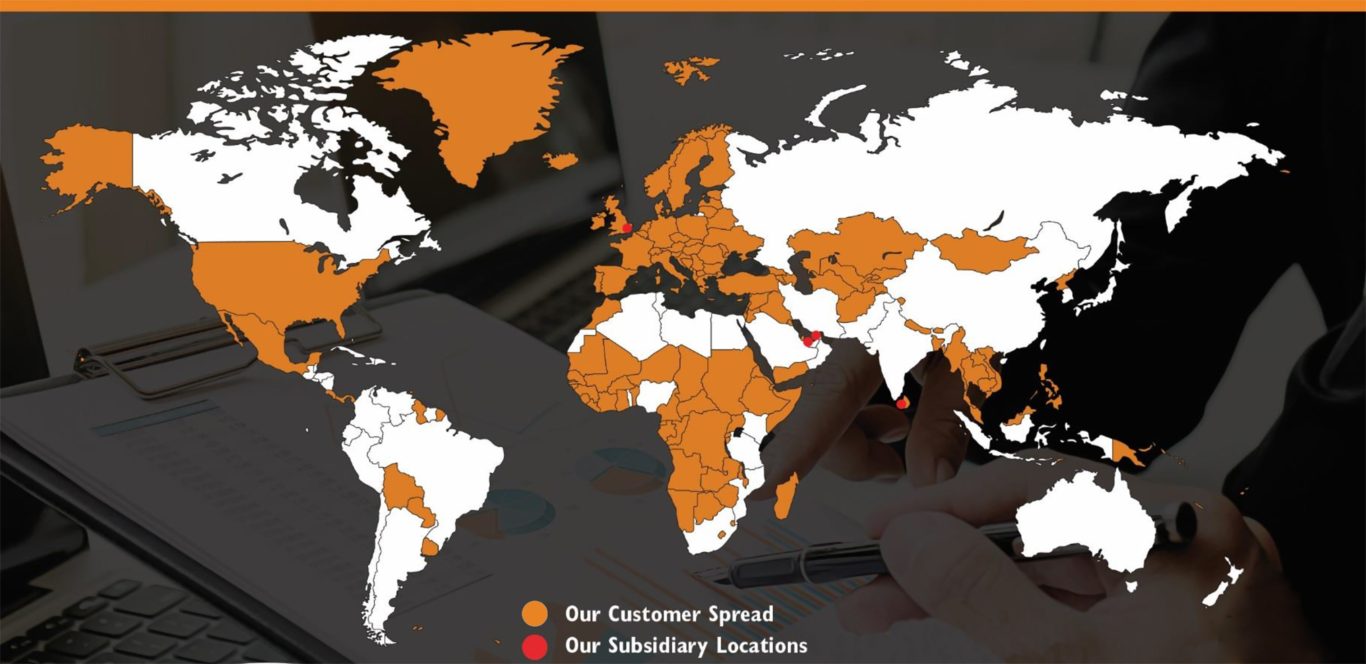 Our People
Our Consultants are domain experts, with the combination of right set of skills and experience. They are not only functionally and technically sound, they are also fully qualified in the respective disciplines they serve such as Accounting.
More than 60% of our people are dedicated to research & development and customer services. This is the very reason why 90% revenue comes from customer referrals
Our Employee composition is as follows,
Our Service Methodology
We follow an ITIL framework to give the best to our valuable clients. ITIL's systematic approach to IT service management can help businesses manage risk, strengthen customer relations, establish cost-effective practices, and build a stable IT environment that allows for growth, scale and change.
State of the art support platform
Knowledge base
24/7 services globally
Dedicated Account Managers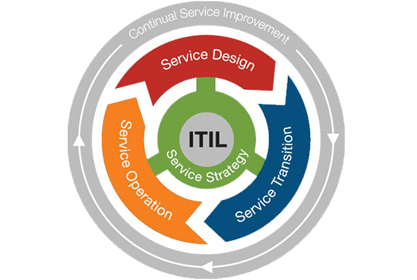 Our Services Philosophy
Our service philosophy is a process built with 5 pillars in mind.
Model
We develop solutions with end results in mind. Our customers will know exactly what to expect before they invest on our solutions.
Automate
Rapidly developed and customized solutions are automated to orchestrate services across physical, virtual and cloud environments
Assemble
Service resources from mainframe are distributed in virtualized environments—as well as third-party and cloud services assembled into service bundles
Assure
Monitoring, predictive analytics and performance optimization are applied across the entire IT value chain, assuring service levels and reliability
ROI
Our definition of ROI is not only mere returns or cost savings from one department. We evaluate the impact to the entire company and make sure the solution supports the vision of the customer and its bottom line